HOME PAGE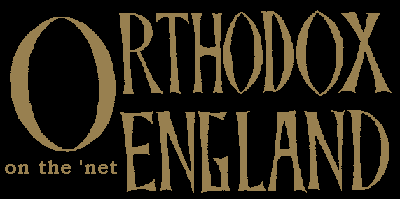 Excerpt from: Volume 2 Issue 4 Date 1st June 1999


ST FRIDESWIDE OF OXFORD
Some years ago there was a young student in Oxford who felt that he had lost his way. Seated in a famous library with a pile of books before him, he closed his eyes and began to pray for guidance. When he opened them, he found himself looking at the Latin motto of that University, inscribed on the library ceiling: 'Dominus Illuminatio Mea' - the Lord is my Light. At once the young man arose from his seat, returned his books, walked out of the library, mounted his bicycle and headed for Binsey.
Two miles from the hustle and bustle of the centre of the City of Oxford, there stands a little mediæval chapel and a holy well. This oasis of peace and sense is Binsey Chapel and the holy well of the Patroness of Oxford, St Frideswide.
According to her Life which was written down in c. 1125 on the basis of traditions then current in Oxford, Frideswide was born in about the year 680. A Wessex princess, her father, Didan, was a local prince of the region of Oxford and her mother was called Sæthrith. Her upbringing was entrusted to a pious woman called Ethelgith. Very early the young princess showed monastic inclinations, for from childhood her motto had been: 'Whatever is not God is nothing'. According to her Life when she was a young girl, she was pursued by a certain pagan prince of Mercia, Ethelgar, who sought her in marriage. She escaped his intentions by fleeing into the woods of Binsey, and then down the river Thames with two companions towards the then village of Oxford. Somewhere here she hid for three years, using a former pigsty as her cell. However, prince Ethelgar, still pursued by lust, pursued her, but was then struck blind. It was only through his repentance and Frideswide's prayers that his sight was restored. Thereafter she was left in peace to follow the monastic path.
She was to found a double monastery on the site of what is now Christchurch Cathedral in Oxford. This was dedicated to Mary the Mother of God. But in order to live alone the Saint returned to her refuge and built herself a cell in Binsey woods where she lived in holy prayer. The spring from which she drank was obtained by her fervour and then became the holy well that exists to this day. Centuries later a nunnery was founded nearby and that place became known, as it is known today, by the name of Godstow - the place of the service of God. It was in this place that this Princess of the Orthodox Christian spirit reposed in the Year of Our Lord 735 and her relics came to be revered. Since that date she has always been feasted on 19th October.
At the beginning of the eleventh century her foundation was pillaged by the Danes and restored only after the Schism as a Roman Catholic foundation. Her holy relics, however, remained and were translated and venerated there until her shrine was destroyed by the 'Deformers' of 1538. Although that shrine was briefly restored in 1546, it was again desecrated in 1558 by a Calvinist fanatic who mingled the holy relics with the bones of the mistress of an apostate monk - none other than the then Professor of 'Divinity' of the University.
Today St Frideswide's holy relics lie still dishonoured, still mixed together with the bones of that woman, in a common grave in what is now Christchurch Cathedral, a few steps from the centre of Oxford. Amazingly, no-one in that City, including, I suppose, the present Professor of 'Divinity', seems to find this situation abnormal. Few are those who enter that Cathedral as pilgrims, asking for the prayers of the Patroness St Frideswide and venerating her tomb. How are the mighty intellects of the City fallen, how little they care for holiness in their pursuit of abstract knowledge! They study in vain for they learn not! Like the prince in St Frideswide's Life, they come to pursue what they cannot have, for they are blinded by their lack of Faith - for they have not seen 'Dominus Illumination Mea' - the Lord is my Light. And like this whole nation of sixty million, few are those who believe in and wish to live by the pure childhood words of St Frideswide: 'Whatever is not God is nothing'. And as for the young student who fled the vanities of Oxford University for the holiness of St Frideswide in the woods of Binsey? As far as I know, in spirit he still dwells there, a pilgrim striving not to study but rather to live by 'whatever is God'. The Lord is his Light. May He be yours too.
Holy Mother Frideswide, pray to God for us!