HOME PAGE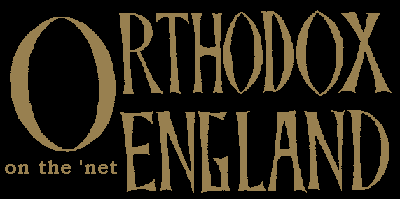 Excerpt from: Volume 9 Issue 2 Date 1st December 2005


Edmund Allenby – Liberator of Jerusalem

As a footnote to our account of the 1917 Liberation of Jerusalem in the September issue of Orthodox England, we here give an account of the character and family background of Field Marshal Allenby.
The Allenbys called Felixstowe their home for sixty years, as their six children were born there. Felixstowe House, standing in its own grounds, was bought by them in 1862. It was a lovely old house, with spreading lawns, flower gardens and overhanging trees.
Unfortunately, it was demolished in 1923, the site becoming Allenby Park. Its demolition was occasioned by the death of Catherine Ann Allenby, the Field Marshal's imperious and matriarchal mother. A widow for forty-four years, she died aged 91 on 31st October 1922. Her grave lies quite close to a green pathway in Old Felixstowe churchyard, under whispering pine trees. Her attendance at the parish church had been constant, and her family used to go with her, one daughter teaching in the Sunday school, and another singing in the choir. Her aversion to change was typical of those marvellous years of the old Queen. This was seen in her antipathy to the new-fangled notion of 'Summer Time'. She would have none of it, and her clocks were kept at God's time. She used to drive herself to church in the dark, stirring days of the First World War, throwing out Sunday papers to the troops as she passed.
Of such a mother: such a son. Although Edmund Henry Hynman Allenby was not born in Felixstowe, yet the town can claim him as its most illustrious son, because he spent his most formative years there. Indeed, he incorporated the town into his title when he came to fame. Born on St George's Day 1861, he grew up to adore his mother, to whom he was wont to say that he owed everything. It was her forceful personality that gave him his guiding principle for life, a passage out of the old Book which both loved so well: 'Whatsoever thy hand findeth to do, do it with thy might'.

Thoroughness was the keynote of mother and son; and it was in Felixstowe that she was able to foster his absorbing love of Nature and garner his great knowledge of birds, flowers and fishes. His mother had requested him in quite early years to give her an account of all he had seen in his morning rambles, and sometimes to draw a map of the route taken. It was at Felixstowe too, where he became skilled in sailing craft and could indulge that peculiar love of 'messing about with boats'.
The future Field-Marshal received his early education at the hands of a governess, a Miss Simpson; then at the age of ten he was sent to the Rev Maurice Cowell, vicar of Ashbocking near Ipswich, where he remained until passing into Haileybury College, one of the new Public Schools springing up at that time. While he was there, his father died. The Army was not his first choice, his predilection being for the Indian Civil Service, but he failed the examination twice. It was as well for England that he did; and curiously enough he was never destined to serve in India. After Haileybury he entered Sandhurst, and was eventually commissioned into the Inniskilling Dragoons.

His love of nature, to which was added a love of little children, remained with him all his days and added a penchant to his greatness. As a cavalry soldier in South Africa, he would write home to his wife rejoicing in the fact he had found a new and beautiful flower. The Boer War, apart from his estimate of its stupidity, was hardly mentioned: his chief concern was a longing for peace and to be back in an English garden.
After serving in South Africa, he went through the Staff College, to have Douglas Haig as a companion in the course; but somehow he was never on good terms with the future Commander-in-Chief When Armageddon broke loose, it was natural that he should find himself in France, where even in the static, un-manoeuvrable war which developed, he was able to plan on original lines, and as Wavell pointed out, he might well have brought an earlier and less costly end to that conflict, had he been in charge. He remained in France until after the Battle of Arras, for the conduct of which he was subject to criticism, and was then offered the position of Commander-in-Chief in Palestine. At first he imagined that he was being demoted, but he was soon to learn that this was his great occasion and the outlet for his independent views and unfettered ability.

Although, just as his mother was a big woman (her voice used to terrify her grandchildren): so he was a big man. Unfortunately, his temper and his failure to check it, were notorious. This violence of temper, vehemence of speech and roughness of manner, gained him the title of the 'Bull'. On the other hand, during the Battle of Arras his staff had once sought him in vain for some time, to find him at the bedside of his child friend who had been maimed by a bomb. Again, as Corps Commander in France, he had been described by a lady in whose chateau he was billeted: 'He is very susceptible to the beauties of nature, he seems to know all the birds, their songs, plumage and habits. He watches the ways of fishes in our little Flemish canals and creeks, and he has shown me a nest of perch'.

Two books were to provide his constant studies. One was the Bible, a love for which and knowledge of, he had inherited from his mother. The other was Sir George Adam Smith's Historical Geography of the Holy Land. These were to prove invaluable in planning his campaigns, and Megiddo was to be the scene of his final disposition of the Turkish forces; the very spot where Judah's good king, Josiah, was slain by an Egyptian arrow. This place was to provide him with his title, coupled with his peaceful salt-laden, garden home of Felixstowe: First Viscount Allenby of Megiddo and Felixstowe G.C.B, G.C.M.G., G.C.V.O. It was simply that birds, beasts, flowers and little children interested him more than soldiering, and war, which he hated. Those surely are the marks of a great man.